Credit File Documentation Clerk
This full-time position is responsible for the electronic and physical credit files, securing lien positions on pledged collateral, and processing loan payoffs. Quality assurance surrounding the onboarding of loans, servicing of existing loans, and payoff processing is crucial to the success of this position. In addition, this position serves as a customer service representative for Loan Operations by assisting internal and external customers. 
Customer Service Center Representative
Focused on customer phone inquiries while providing exceptional customer service at all times. In addition to offering phone support, this position resolves difficult transactions and/or sensitive customer relations, transfers between accounts, balance inquiries, must be thoroughly knowledgeable with all products, services, and lines of business offered, and keeps abreast of the most recent offerings by CSB, including features and specials. This position requires working Saturdays.
Part-time position available: Millersburg Operations Center.




Customer Service Representative


This individual provides excellent service to our customers through processing transactions, identifying referral opportunities, and being one of the local experts in each of our banking centers. Developing interpersonal relationships, accurately balancing currency, and contributing in a team environment are crucial skills for this position. Individuals with prior cash handling and customer service experience are preferred. This position requires working Saturdays.

  Available openings for this position:

  Full-time   : Berlin Banking Center, Millersburg (Clinton Commons) Banking Center, Wooster (Downtown) Banking Center, Wooster (Milltown) Banking Center

 Part-time  : Millersburg (South Clay) Banking Center, Tuscarawas County Regional Float, Walnut Creek Banking Center, Wayne County Regional Float



Internal Auditor
This  full-time position is responsible to review all functions and practices performed by bank personnel for compliance with established internal policies and procedures, laws, and regulations. This person will assist the Audit Committee in fulfillment of its duties and responsibilities. Other duties will include making recommendations for improving internal controls and operating efficiencies and investigating, when necessary, potential fraud or defalcations within the bank.


Loan Documentation Specialist
This full-time position assists in all aspects of the loan documentation process including: document preparation, disbursements, processing of loan liens, documentation of loan denials, and other duties. This position demands a high degree of attention to detail and great internal and external customer service skills. Prior experience is a plus. 
Senior Credit Analyst

This full-time position supervises the analysis of commercial credit data to estimate degree of risk involved in extending credit or lending money to firms or individuals. The individual also is responsible for reviewing financial statements, identifying trends, analyzing credit information, prepare quarterly credit risk assessments, prepare monthly reports for the Board of Directors, and complete financial reviews of vendors. The minimum education requirement is a bachelor's degree (B. A.) from four-year college or university.

Join The Commercial & Savings Bank
Become a valued member of the CSB team!
Interested in a career at CSB? We are always looking for people with a passion for excellence, service, and growth. CSB offers a rewarding work environment and competitive benefits package. Potential openings available in a variety of positions in Holmes, Stark, Tuscarawas, and Wayne Counties!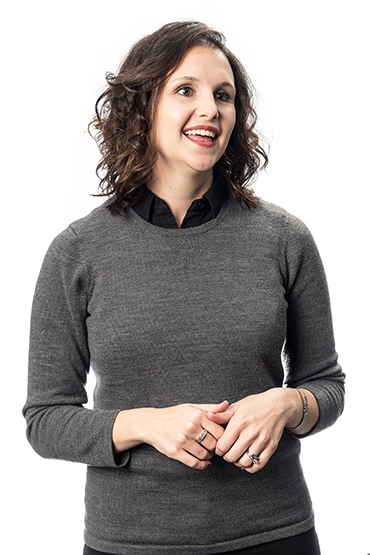 "I was attracted to CSB by the culture of professional development and the opportunity for growth. Over the past two years, CSB has invested in me, and I am continually challenged and empowered to succeed."
- Ashley V.
CSB is an equal opportunity employer.