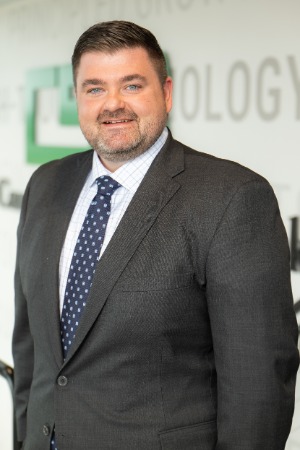 Eddie Steiner, Chief Executive Officer of The Commercial & Savings Bank (CSB), recently announced the promotion of Brett Gallion to President, Chief Operations Officer/Chief Information Officer. Gallion has been an officer of the Bank since 2010 and has served as the Bank's Executive Vice President since 2020 and ranking Operations and Information Officer since 2016.

"Brett's confidence-inspiring leadership and track record of delivering stellar results make him uniquely qualified for the role of President of The Commercial and Savings Bank," stated Steiner. "We are pleased to be able to execute on our succession plan with this announcement and continue to build an outstanding team of leaders dedicated to CSB's vision of enduring greatness.

Gallion joined CSB in 2004 and has held a wide range of responsibilities in operations, retail, and information systems roles. As President, Gallion now oversees Consumer Lending, Digital Strategy, Marketing, Cash Management, and Human Resources in addition to his responsibilities of ensuring operational excellence and the alignment and prioritization of the Bank's investments in information technology and company-wide operations.
Gallion is active in the greater Holmes County community, currently serving on the Planning and Zoning Commission of the Village of Millersburg, the Design Review Board of the Village of Millersburg, and as Past President on the board of the Holmes County Chamber of Commerce & Tourism Bureau. Gallion is a graduate of Kent State University and the Graduate School of Banking at University of Wisconsin-Madison. He resides in Millersburg with his wife Lisa and their two sons and is based in CSB's Operations Center located at 91 North Clay Street, P.O. Box 232, Millersburg, Ohio, 44654. Gallion can be reached by phone at 330.674.9015 or via email at
brett.gallion@csb1.com
.

The Commercial and Savings Bank is a subsidiary of CSB Bancorp, Inc. (stock symbol CSBB), with $1 billion in assets and 16 locations in Holmes, Stark, Tuscarawas, and Wayne counties. CSB has been an independent community bank for 144 years. CSB is an equal housing lender and member FDIC. Learn more at www.csb1.com or call 800.654.9015.