Lost/Stolen Debit Cards
330.674.9015 or 1.800.654.9015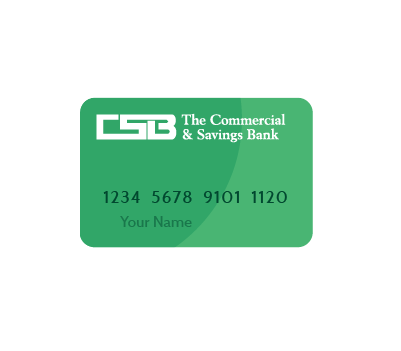 Your CSB Business Checking account comes with a Debit Card
for you and your employees if you choose!
Assign up to 10 additional cards to your employees, giving them the power to complete transactions.
Your card is protected by a strong anti-fraud security system, which will alert you of any suspicious transactions that appear to be fraudulent in nature. 
Need to change your PIN?
Change it at the ATM.
Or call 330.674.9015 or 1.800.654.9015
Want to learn more?
Let us help get you started.