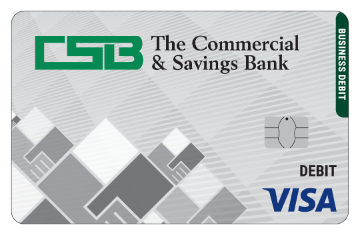 Business Debit Card
for you and your employees!
Assign up to 10 additional cards to your employees, giving them the power to complete transactions. Your card is protected by a strong anti-fraud security system, which will alert you of any suspicious transactions that appear to be fraudulent in nature. 
Need to change your PIN?
Change it at the ATM Or call 330.674.9015 or 1.800.654.9015
Lost/Stolen Debit Card?
Report it by calling 330.674.9015 or 1.800.654.9015 to speak to a customer service representative or follow the prompts if calling after hours. 
Traveling?
When traveling out of the state of Ohio, please notify us if you plan to use your debit card. Otherwise, your card may be blocked from use as a security precaution.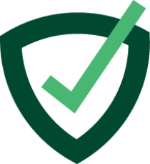 Debit Card Fraud Protection
You deserve peace of mind to focus on what matters in your life, and to rely on CSB to secure your accounts. When our systems notice unusual debit card activity, we look to establish the validity of the transaction and block potential fraud that may occur.
We put you in control by sending you automatic email, text, and phone call alerts with potential fraudulent transaction details so you can quickly respond fraud or no fraud. Text messages and calls arrive from 844.641.1644. We recommend saving this number to your contacts as CSB Fraud Center.
Want to learn more?
Let us help get you started.