Debit & Credit Cards
Add convenience to your banking
 relationship.
Apply for a Debit Card   Apply for a Credit Card
---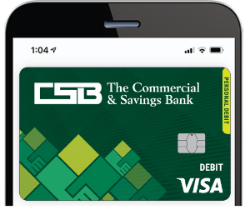 Ways to Pay
Load your cards to your mobile wallet for more access to your money.

Contactless Payment 
CSB cards come with a new way to pay, tap-to-pay. Any time you see the contactless symbol that means your card and the point of sale machine will accept tap to pay. How can you use tap-to-pay? Its easy, first look for the contactless icon, then tap with your CSB card or mobile wallet, and then you are done. It's fast, easy, and secure. Just another way CSB offers powerful technology at your fingertips.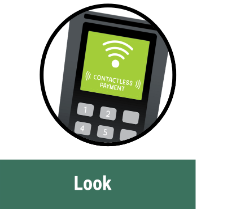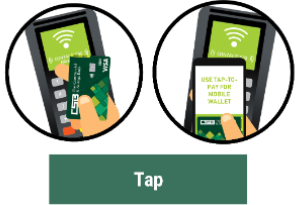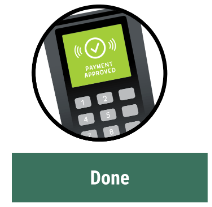 ---
Need to change your PIN?

Change it at the ATM Or call 330.674.9015 or 1. 800.654.9015
Lost/Stolen Debit Card?
Report it by calling 330.674.9015 or 1.800.654.9015 to speak to a customer service representative or follow the prompts if calling after hours.
Traveling?
When traveling out of the state of Ohio, please notify us if you plan to use your debit card. Otherwise, your card may be blocked from use as a security precaution.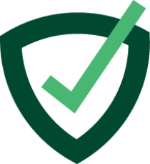 Debit Card Fraud Protection
You deserve peace of mind to focus on what matters in your life, and to rely on CSB to secure your accounts. When our systems notice unusual debit card activity, we look to establish the validity of the transaction and block potential fraud that may occur.
We put you in control by sending you automatic email, text, and phone call alerts with potential fraudulent transaction details so you can quickly respond fraud or no fraud. Text messages and calls arrive from 844.641.1644. We recommend saving this number to your contacts as CSB Fraud Center.
---
Take advantage of the Visa® Platinum Credit Card
.
In addition to being able to make purchases at the millions of locations where Visa® is accepted, you'll be part of the cRewards program, earning points with every purchase you can redeem for merchandise, rental cars, cruises, hotels and other amazing rewards. Plus, your card may provide you and your family with Travel Accident Insurance and Auto Rental Insurance.
Activating Your New Credit Card
Calls from within the U.S. 1.800.883.0131 or Outside U.S. 1.813.868.2891.
cRewards   Card Info and Statement
Lost/Stolen Credit Card?
Report it by calling the 24-hour hotline 1.800.883.0131. If outside the of the U.S. 1.813.868.2891.