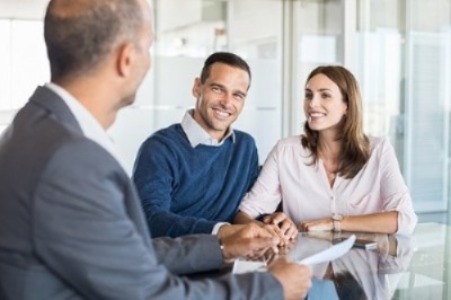 Investment Management
Asset Management for all types of accounts can be directed by The Commercial & Savings Bank Trust Department.
Individual Trustees

Agency Accounts




Retirement Plans




Corporate Accounts




IRAs




Non-profit agencies




Foundations



How to Choose the Right Investment Manager
Choosing the right investment advisor can have a major impact on your life. The right advisor can help you reach your financial goals and give you the piece of mind that comes with having a prudent investment plan. Here are a couple of things to consider when choosing an investment advisor.
The People
You want to choose an advisor who is knowledgeable, experienced, and accessible. Examine the advisor's experience and credentials. You need to be comfortable you are getting prudent investment advice. Moreover, your advisor should be willing to meet with you in person and spend time getting to know you and your situation. If your advisor does not take the time to get to know you and your financial needs, how can they tailor an investment plan just for you?
The Price
There are many different ways that advisors are compensated. Make sure you are comfortable with the way your advisor is compensated. There are transaction based and fee based compensation structures. There are good advisors in both categories and the one that is best for you may be different from another person. Make sure your advisor is clear and open about how they are compensated so you can make an informed choice.
The Plan
Is it too good to be true? Stay away from advisors who make claims that are too good to be true. Not even Warren Buffet can beat the market all the time. Performance is important, but it is better to focus on your investment goals, time horizon, and risk tolerance. Your advisor should concentrate on developing a prudent and diversified investment plan that is in-line with your goals and risk tolerance.
Speak to a local expert for a free consultation.
Let CSB help you.
*CSB Wealth Management, Trust, and or brokerage products and services are: not insured by the FDIC; not a deposit or other obligation of, or guaranteed by, the depository institution; subject to investment risks, including possible loss of the principal amount invested.