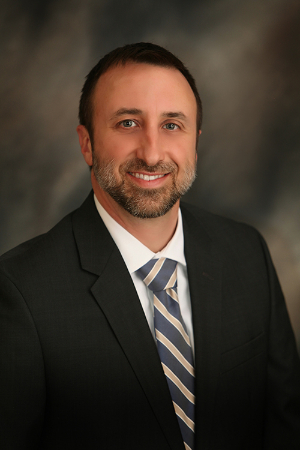 Eddie Steiner, President of The Commercial & Savings Bank (CSB), recently announced the addition of Ryan Grosschmidt to CSB as Officer, Banking Center Manager of CSB's North Canton office, located at 1210 North Main Street. 
"Ryan has a noticeable passion for banking and the community in which he lives and works," stated Steiner. "We are pleased to have Ryan join our talented team in Stark County and help us grow our Banking Center presence in the community." 
The CSB Stark County team consists of three business and commercial lenders, two mortgage lenders, cash management specialists, and knowledgeable banking center staff. In addition to managing the banking center, Grosschmidt also helps customers with personal loans and their overall banking experience with CSB.
Grosschmidt joins CSB with eight years of experience in the banking industry, as well as experience working in insurance. He holds a B.B.A. from Kent State University where he majored in Business Management. Ryan resides in North Canton with his wife, Jena, and their daughter. He is an active volunteer at the Plain Township Farmers Market and the Pro Football Hall of Fame Enshrinement Festival. Ryan can be reached by calling 330.497.0839 or by email at ryan.grosschmidt@csb1.com. 
CSB has 15 locations in Holmes, Wayne, Stark, and Tuscarawas counties and has been an independent community bank since 1879. CSB is an equal housing lender and member FDIC. CSB is located on the web at www.csb1.com and can be reached toll-free at 1.800.654.9015.