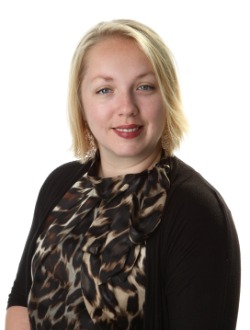 Eddie Steiner, President of The Commercial & Savings Bank (CSB), recently announced the promotion of Ashley Pagniano to Cash Management Relationship Manager and Reid Delaney to Small Business Relationship Manager.
"Ashley excels at building strong customer relationships," stated Steiner. "She takes pride in providing businesses and organizations with the banking services they want and need."
Pagniano joined The Commercial & Savings Bank in 2017 and most recently served as Personal Banker at the Wooster Downtown Banking Center. She currently resides in Wooster with her husband and children. Pagniano is based in CSB's Wooster Milltown location at 3562 Commerce Parkway, Wooster, Ohio 44691; however, she meets with and serves customers across CSB's footprint.
The Cash Management Department also includes Ashley Vaughn, Vice President, Marketing and Cash Management, Jennifer Deam, Electronic Services Manager, and Kelly Cottrell, Electronic Banking Specialist. Services offered through the department include Remote Deposit Capture, ACH Origination, Positive Pay payment verification, sweep services, and merchant services. Anyone interested in more information is invited to contact Ashley Pagniano at 330.462.7515 or by email at ashley.pagniano@csb1.com. Additional details are also available at www.csb1.com/business/cash-management.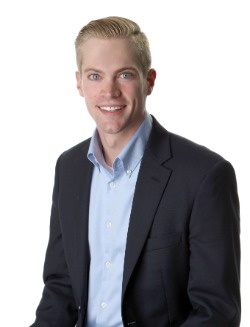 Delaney joined the CSB team in 2018 and worked in Operations and Credit departments while attending Capital University to obtain an MBA in Finance. He currently resides in Wooster with his wife, and he recently began serving as a Board member for Wayne Center for the Arts. Delaney also joined the Wooster Rotary Club and he is the Middle School Head Coach for the Wooster Lacrosse Club.
In Delaney's new role he is responsible for developing small business relationships in Wayne and Holmes counties. "We are excited to have Reid step into this new role with CSB," stated Steiner. "His enthusiastic commitment to providing excellent customer service and interest in actively serving the community fits well with the CSB way of providing noticeably different service."
Delaney is based in CSB's Wooster Downtown location at 350 East Liberty Street, Wooster, Ohio 44691. You can reach Reid Delaney at 330.462.7517 or by email at reid.delaney@csb1.com.
CSB has 16 locations in Holmes, Wayne, Stark, and Tuscarawas counties and has been an independent community bank for over 140 years. CSB is an equal housing lender and member FDIC. Learn more at www.csb1.com or call us at 800.654.9015.