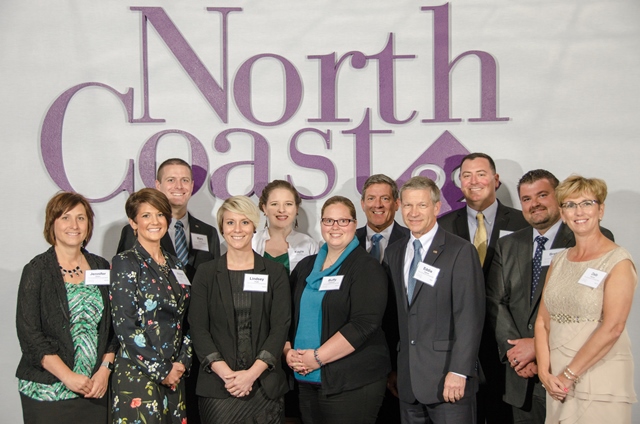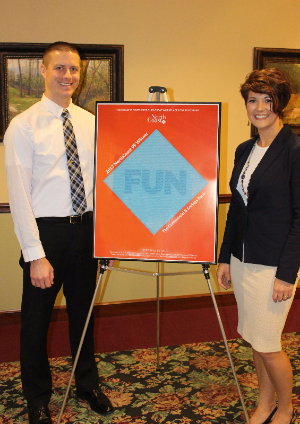 The Commercial & Savings Bank (CSB) is proud to be recognized by ERC as one of Northeast Ohio's 99 best places for top talent to work! This is the first year CSB has won this award.
"We are thrilled to receive this recognition from ERC and to have our bank listed among the top 99 employers in Northeast Ohio. This award further distinguishes CSB as an employer of choice in the markets we serve," states Marc Harvey, Vice President of Organizational Development.
NorthCoast 99 recognizes great places to work for top performing people that drive results, provide competitive advantages, and allow businesses to innovate and grow. Applicants are evaluated based on policies and practices related to the attraction and retention of top performers, as well as data collected from employee surveys.
Recently, Tricia Smith, Director of Client Engagement at ERC presented CSB with a lithograph commemorating the highly coveted recognition of being one of the great workplaces in Northeast Ohio. During her presentation, she highlighted the fact that 2017 NorthCoast 99 winners are dedicated to attracting, supporting, retaining, and motivating top performers. All of this creates a great workplace and a positive movement in the greater communities impacted by organizations like CSB.
NorthCoast 99 is an annual recognition program that honors 99 great workplaces for top talent in Northeast Ohio. The program is presented by ERC (www.yourerc.com). ERC helps organizations create great workplaces by providing HR resources, training, and consulting services. 
CSB has 16 banking centers in Holmes, Wayne, Stark, and Tuscarawas counties and has been an independent community bank since 1879. CSB is an equal housing lender and member FDIC. CSB is located on the web at www.csb1.com and can be reached toll-free at 1.800.654.9015.